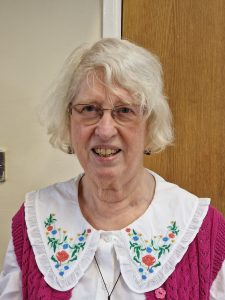 Christingle
Broadcast time 11am
Sunday 15th January 2023
Service Leader: Revd Margaret Dimmick TSSF
Service Type: Holy Communion
Download this week's service order here: (Click to download)
If the video does not appear click to watch on our YouTube Channel ' https://www.youtube.com/@cavershamparkurc/'
Readings used in the service
Genesis 1:1-5 (RSV)
1 In the beginning God created the heavens and the earth. 
2 The earth was without form and void, and darkness was upon the face of the deep; and the Spirit of God was moving over the face of the waters. 
3 And God said, "Let there be light"; and there was light. 
4 And God saw that the light was good; and God separated the light from the darkness. 
5 God called the light Day, and the darkness he called Night. And there was evening and there was morning, one day.
John 1:1-5 (RSV)
1 In the beginning was the Word, and the Word was with God, and the Word was God. 
2 He was in the beginning with God; 
3 all things were made through him, and without him was not anything made that was made. 
4 In him was life, and the life was the light of men. 
5 The light shines in the darkness, and the darkness has not overcome it.
To send feedback on our services please visit our contact page 'Contact Us'