For the latest news visit our news page: click here
On Saturday 17th September 2022 Caversham Park LEP become a formal part of the United Reformed Church with a special service to be held here at the School at 3pm.  Although we become part of the United Reformed Church most people will still refere to us as simply Caversham Park church.  A church thats has servered this village and community for over 50 years,  please see our history page for more details.
Caversham Park United Reformed Church is a small village church that meets in the Village Primary School, Queensway, Caversham Park, Reading, RG4 6RP, a small church but with a big heart, with a strong commitment to worship and fellowship and the local community.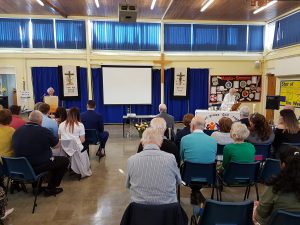 We have one main service on a Sunday at 11am and the service pattern can be found on our Sunday service page. Our Sunday services are streamed on line for all of those not able to attend church in person, so as to be as inclusive as possible via YouTube enabling you to join us at home.  Visit our 'Live Stream page' just before 11am each Sunday (or before) where you will find the links to view the stream and a downloadable service order.  Don't worry if you miss it as you can catch up by visiting our 'past services page' and follow the links to view..
Additionally we hold a Bible study on Tuesdays, House communion on Wednesday's at various houses, a bring and share meal after the main Sunday service held on the fourth Sunday of each month and other events.
What we believe
God loves you. And as Chritians, we do too.
Regardless of who you are, your background, your family, your past, your present or future, we are in this church because we believe that God is alive and listening to us through prayer, guiding and speaking to us through the Bible, forgiving us for what we have done wrong, and waiting for us in Heaven after we pass away.
We believe that each and every one of us can find contentment through loving and serving Jesus Christ, the Son of God.
A lack of hierarchy, and a respect for individual principles, means that we, and this church as members of the United Reformed Chuch overall are not rigid in the expression of its beliefs, and embraces a wide variety of opinions.
Athe same time, in the words of the URC's Statement of Nature, Faith and Order, together we are committed to 'God: Father, Son anf Holy Spirit – the living God, the only God, ever to be praised.'
We are pround to be an intercultural Church, where people with varied ethnic and cultural roots meet, worship , discuss and learn from one another.
Most jobs and roles in our church, whether voluntary or paid are open to all.
What does it mean to be part of our church?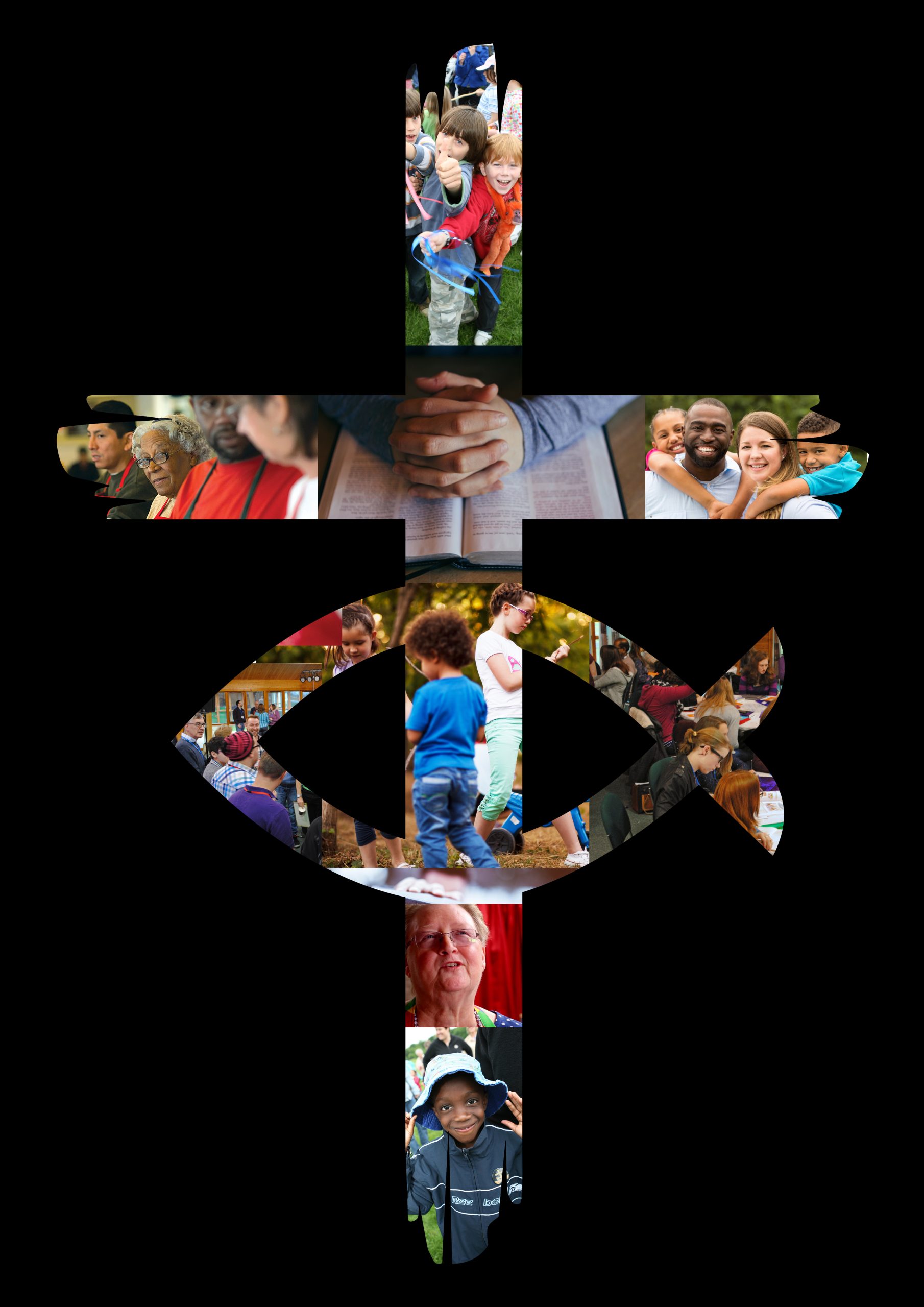 Becoming a church member means becoming a recognised part of the world-wide family of Christians,  This is a community of people who believe in God,  Being part of our family encourages us in our faith as we work together to show God's love and mercy to the world.
Caversham Park United Reformed Church welcomes all to attend its worship and other activities, and all who attend are part of the community and life of the church.  Becoming a member of Caversham Park URC enables you to take part in the life of the whole Church, including its decision-making bodies.
So who can become a member?
Our membership is diverse.  Drawn from all parts of society, membership is open to anyone who wants to follow Jesus Christ.  If you have have not been baptised previously, your addmission to church membership will include and act of baptism.  You will then be welcomed into the local congregation, where you will asked to acknowledge your faith in God and Jesus Christ.   We will of course prepare you for this so that you understand the promises you are making.
Want to know more then please contact us via our contact details at 'Contact'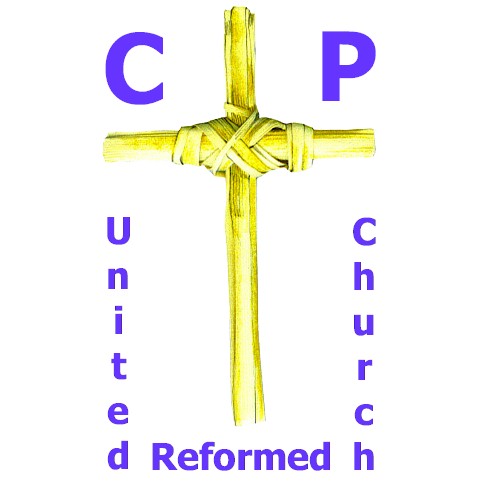 New Mobile/Tablet App
In order to help us keep in touch easier, in addition to our website and email systems we now have a Mobile/Tablet App to help you keep up to date with church activities.  There are two levels of use:
Download and select church, the menu will give you the basic public content.
Download and select church, then register under the member section of our website, the menu will now give you the advanced content such as address book, rotas and events with advanced calendar including multimedia learning and Bible study and more (All information here is protected via encryption and protected by password).
Ideal for use by those who are tech savvy and on the go, and for those who cannot attend church in person, or who just wish to learn and hear about God's kingdom in new ways.  Download information click here.
Total Page Visits: 75492 - Today Page Visits: 136