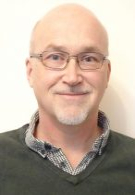 Trinity Fourteen
Broadcast time 11am
Sunday 18 September 2022
Service Leader: Ray Stanyon (NDSO)
Service Type: Holy Communion
Download today's service order here:
If the video does not appear click to watch on our YouTube Channel ' https://www.youtube.com/@cavershamparkurc/'
Readings used in the service
Mark 10:46-52 (NIV)
46 Then they came to Jericho. As Jesus and his disciples, together with a large crowd, were leaving the city, a blind man, Bartimaeus (that is, the Son of Timaeus), was sitting by the roadside begging.
47 When he heard that it was Jesus of Nazareth, he began to shout, "Jesus, Son of David, have mercy on me!"
48 Many rebuked him and told him to be quiet, but he shouted all the more, "Son of David, have mercy on me!"
49 Jesus stopped and said, "Call him." So they called to the blind man, "Cheer up! On your feet! He's calling you."
50 Throwing his cloak aside, he jumped to his feet and came to Jesus.
51 "What do you want me to do for you?" Jesus asked him. The blind man said, "Rabbi, I want to see."
52 "Go," said Jesus, "your faith has healed you." Immediately he received his sight and followed Jesus along the road.
Psalm 23:1-6 (NIV)
1 The LORD is my shepherd, I shall not be in want.
2 He makes me lie down in green pastures, he leads me beside quiet waters,
3 he restores my soul. He guides me in paths of righteousness for his name's sake.
4 Even though I walk through the valley of the shadow of death, I will fear no evil, for you are with me; your rod and your staff, they comfort me.
5 You prepare a table before me in the presence of my enemies. You anoint my head with oil; my cup overflows.
6 Surely goodness and love will follow me all the days of my life, and I will dwell in the house of the LORD forever.
Matthew 28:16-20 (NIV)
16 Then the eleven disciples went to Galilee, to the mountain where Jesus had told them to go.
17 When they saw him, they worshiped him; but some doubted.
18 Then Jesus came to them and said, "All authority in heaven and on earth has been given to me.
19 Therefore go and make disciples of all nations, baptizing them in the name of the Father and of the Son and of the Holy Spirit,
20 and teaching them to obey everything I have commanded you. And surely I am with you always, to the very end of the age."
To send feedback on our services please visit our contact page to submit 'Contact Us'